Need To Sell Your House?
We Can Help!

Let Us Make You An Offer Today!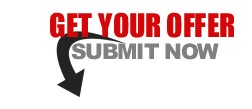 PLEASE COMPLETE THIS FORM AND SUBMIT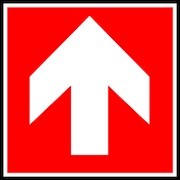 We respect your privacy and will not share your information with anyone for any reason – PERIOD!
No matter what your situation is, no matter what condition your home is in, we can buy your home fast, for cash. We're Waco homebuyers who buy homes fast.
Real estate investment companies have created new options for homeowners who are looking for homebuyers. Unlike realtors, who list your home for sale, we buy your home outright.
Life Happens
Selling your home can be a complex and overwhelming project. Most homebuyers don't anticipate trouble paying their mortgage, or in selling their home when the time comes, but we all know that "life happens." And when life happens, sometimes adjustments need to be made.
People lose their jobs, and need to downsize while they look for work, or find a lifestyle in line with a smaller income. People divorce. It's expensive to run two households instead of one, and sometimes both people need to live more cheaply for awhile. Roommates move on, and romances break up. A house that was affordable for two people becomes a burden for one.
Landlords run into bad tenants, or decide they've had enough of the rental business, and they want to sell a house they've previously rented out. Neighborhoods change over time, and residents may feel the need to relocate. People often need to move fast due to family or employment requirements. Tragic things happen, and sometimes, people can't bear to live in a house with difficult memories. People inherit houses they don't want or cannot afford to keep. Some people don't want to live where natural disasters threaten.
How To Sell A House Fast
For a million different reasons, home buyers find themselves needing to sell their home quickly. There are a number of options: A) You may list your home with a real estate agent. B) You may try to sell it yourself. C) You may contact real estate investors, like us.
We are home buyers who buy property and pay cash for houses in the Waco, Texas area.
There are pros and cons with every approach, of course. Some common results include: A) You list your home with a real estate agent, only to discover, as the process goes along and the house is inspected, that the house needs costly repairs before it can be sold. Your agent suggests many ways to make the house and lawn more attractive to buyers, and they all cost money you don't have. B) The market is slower than you'd like. Your agent doesn't find enough people interested in looking at the house, and you don't have the time to wait for the market to improve. If you don't have much equity in your house, you may not have enough money to pay to sell it; closing costs can cost you up to 10% of the sale!
You can avoid many closing costs by selling your home yourself, but you may lack the knowledge and experience to accomplish the transaction safely and legally.
"Buy my house!"
Selling your home to a real estate investment company is a great way to go for many people in these situations.
We will buy your home regardless of its condition. You won't need to spend time and money you can't afford on improving the home you're trying to sell. You don't have to wait through expensive appraisals and home inspections, and you don't have to keep your house clean for strangers to walk through it to view it at inconvenient times. You don't have to find a buyer in a difficult market; if it meets our criteria, we will buy your house today. You won't have to pay expensive closing costs. You avoid the stress and humiliation of foreclosure, which can damage your credit severely. You'll be out from under the stress of heavy debt hanging over your head. You won't have to wait through a long closing process with banks. We pay cash.
The bottom line is that you are free to move on with your life without the weight of a house dragging you down.
"Sell my house fast!"
Maybe you are like one of our typical customers–let's call her Jennifer. Jennifer was thrilled when she found the perfect house and, with the help of a loan, bought it. She couldn't know that only months after she found her ideal house, her life would change so much she would be thinking, "I've got to sell my house fast! Who knows real estate and can show me how to sell my house? Who would even want to buy my house?!" Like many home sellers, Jennifer didn't want to go through a real estate agent; she was more interested in selling house by owner, but she didn't understand how to attract buyers in Waco, Texas. She kept waiting for the perfect buyer to appear and make an offer, but it didn't happen. She didn't have the money or time for paint and landscaping or other upgrades to make the house look attractive to homebuyers. In fact, the more she read online about how to sell a home, the worse she felt. She hadn't had to sell a house before, so she had no experience working with real estate agents or house buyers. She was scared and overwhelmed and needed a solution quickly.
When Jennifer found us, she was almost desperate. We told Jennifer that we're home investors–homebuyers with lots of experience. We buy ugly houses; she didn't have to worry about landscaping or painting. We buy homes from people like Jennifer all the time. We got her cash for her home fast, so she could move on with her life–and we can do it for you, too.
Another client we often encounter has fallen behind on payments, or is even in foreclosure already. It's easy to feel like your back is against the wall, and imagine a future full of bad credit, but we can help people in these situations as well to walk away from a bad house debt situation. Just contact us to get the ball rolling.
What's The Process?
After you fill out our online form, we'll contact you to discuss your home and begin an analysis to determine if you're a candidate for our services. If we think you may be, we'll schedule a viewing of your home. Very soon after that, we'll make you an offer. You're under no obligation to accept it; it's entirely up to you, and there are no costs or fees associated with our visit. If you accept our offer, we'll close on the house as quickly as possible and get you your cash. You're out of the house and free to move on.
How Do You Price The House?
There are many factors that go into our offer, but here are some of the main ones: The existing condition of the house. What repairs and changes will need to be made to bring it up to a sellable condition? How long that will take, and what it will cost to maintain the property until then. What costs are involved in reselling the house when it is ready? We also consider real estate values in your neighborhood, and how the house compares to them.
Because of all these factors, and because we are for-profit investors, our offer will obviously be below the retail market value of the house. The benefit to you is speed, cash, and freedom.
House Buyers You Can Trust
So if your life has changed and you're having trouble affording the house you bought, you are not alone. At any given time, there are many homebuyers in Waco, Texas, wondering how to sell a house fast. We're here to help: we buy houses fast. If you're looking for a short sale of home, you need real estate investment companies like us, who have experience dealing with lenders. We know the ropes of house buying for a quick sale. We buy ugly homes; we buy property you might think is unsellable. If you've tried "for sale by owner" and not gotten anywhere, you need real estate investors who turn over cash for houses. We can help you avoid foreclosure and move on with your life.
We buy houses in any condition and pay cash for houses; we'll fix that house up and sell it after you're long gone. House buying, and how to sell a house to Waco, Texas home buyers, is no mystery to us. We understand how fast life can change, creating the need for you to sell a house for cash.
We're Real Estate Investors Looking To Buy Property
If you're looking to sell to a home buyer who's ready to buy today, we buy houses, regardless of condition. We're home buyers interested in anyone selling a house that might need repairs, or that is light on equity. "Homes" are not limited to single-family dwellings; if you own a condominium, duplex, townhouse, or other sort of home, in any condition or price range, feel free to contact us. Even if you are behind on payments or in foreclosure, we still may be able to help. Our house-buying program is designed so we pay cash for houses. If you're wondering how to sell by owner, or how to sell a house for cash to eager real estate investors who are ready to buy houses today, contact us.
Homebuyers Who Pay Cash For Your Real Estate
Maybe you've tried to get help with mortgage costs and are selling a home to avoid foreclosure. Maybe you are already in the foreclosure process, or perhaps you're tired of agents and house buyers that look but don't buy. Maybe you're a "for sale by owner" type, hoping for a quick sale that just hasn't happened. After all that work, now you're looking for someone who just wants to buy ugly houses. We understand, and we know how to help you with these difficult situations, and many others too. If you want to know how to sell a home – and how to sell a house fast – we buy houses just like yours.
We Make Your House Sale Easy!
House buying and selling can be overwhelming, and feeling overwhelmed just makes a challenging time in your life even harder. We buy homes to make selling a house a quick and easy proposition for you. One of our customer representatives put it well. He said, "I buy houses from people who no longer want their home. I don't need to know why, and I don't care what condition the house is in. My job is to buy it fast, get them cash, and make the whole process as easy for them as I can." We buy houses from people like Jennifer all the time–Waco homebuyers who have experienced hardships and need cash for homes.
Is Selling To A Homebuyer The Right Way For You To Go?
In the past, if you needed to sell your home fast, you had a couple of options: you could list it with a real estate agent, or you could sell it yourself. Now there's a third option: you can sell your house to real estate investors, or home buyers. We buy homes in any condition and help owners walk away from the house, for whatever reason, with cash payment. Home investors then do whatever work the house needs to resell it.
Is selling to a real estate investment company the right way for you to go? Every situation is different, of course, but here are some indicators that it might be right for you. A) You need to sell quickly. Because we don't need home inspections or bank loans, it takes very little time for us to assess your home and make you an offer. Sometimes the deal is completed within a week. B) The house is in bad shape, and you don't have the time, energy, or money to do renovations and upgrades to put it on the market. We'll do that work for you. C) You've tried the "For sale by owner" approach and haven't gotten much interest. Selling a home requires knowledge and experience, and many people simply don't know how to sell a house fast.
If these points sound familiar to you, fill out our simple home buyers form on this page. There's no obligation or cost to you; you can always simply reject our offer, no hard feelings. We buy ugly houses and properties people need to leave for whatever reason, life situation, emotional circumstance, or physical condition, and we're the most trusted Waco, Texas homebuyers.
We pay cash for houses, and we buy ugly houses, because we understand that changing life circumstances can require quick action on your part, and selling a home is never a fast process. It can be overwhelming, complex, and stressful—qualities you don't need when life is challenging you. We pay cash for houses so you can focus on what is happening in your life, and move on.
"Who will buy my home? Do you know how to sell my house fast?" are questions we hear all the time. We make selling your house quick and simple. If you've tried getting foreclosure help, you know getting cash for homes quickly means finding home investors or real estate investment companies who are ready to buy. That's us! Fill out our simple homebuyers form now for a free, no-obligation evaluation of your situation.
Waco Homebuyers: We are your quick-sell solution in the Waco, Texas area!